---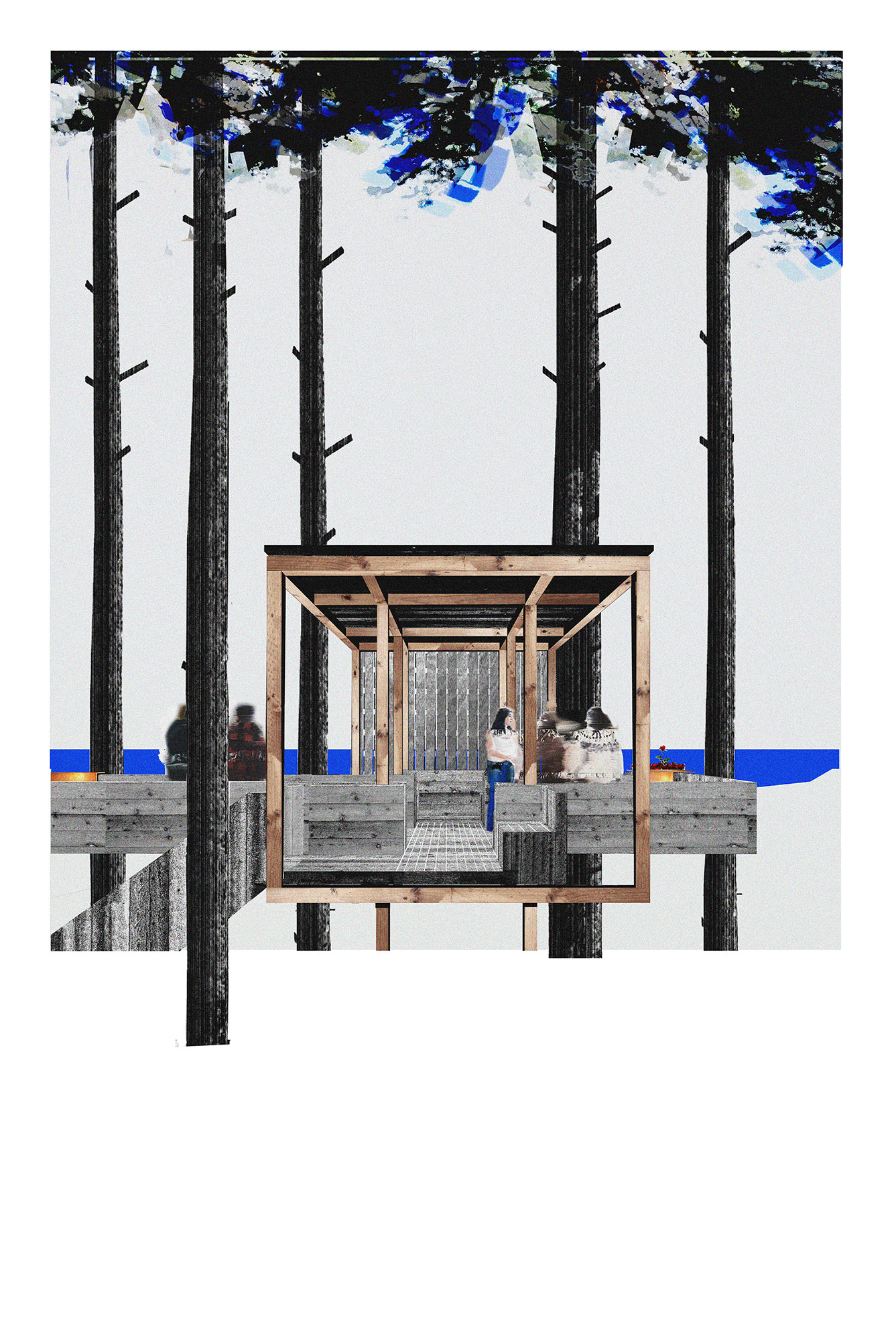 ---

About

Overview
The competition was organized to remember those whose lives were lost during the terrorist attack on Utøya in the summer of 2011.

The memorial site consists of three main elements: the portal that forms a divide between the memorial site and the rest of the area, the ramp that receives the visitors and leads them on to the memorial point, and finally the cover where visitors can sit down. The cover creates shelter from the weather and wind, and visitors will also be shielded from views and disturbing noises from the outside. The cover gives an intimacy and a concentration around the action.

At the end of the hike, at the far end of the cover, you can lay your flowers on the copper plate, and look out over the horizon and the beautiful surroundings around the Tyrifjord. The ramp makes the place accessible to everyone. A visit to the memorial site will be a great strain for many and we have arranged seating for a small group of relatives under the cover. Here it is spacious enough for a larger group as well. From the resting point you can go down to the bottom of the forest again via a staircase. Where you want to get even closer to nature, there is a path that winds its way up the terrain back to the portal. Along the path we suggest 5-6 simple benches.

---