---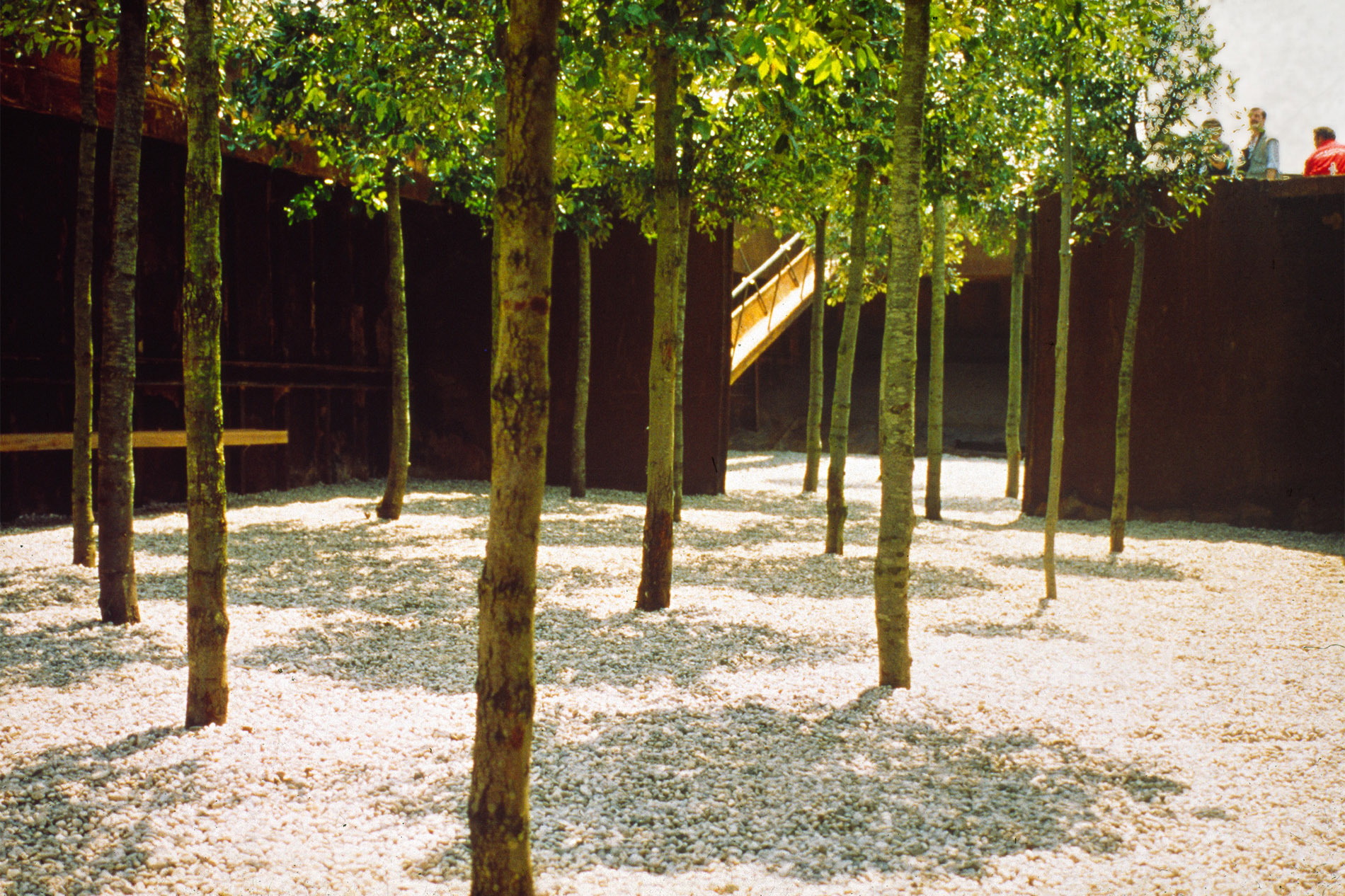 ---

About

Overview
The project consists of an oak park planted inside a freight barge, growing on top of 60 minutes' worth of human waste from the city of Venice.

The ship was towed to the Arsenale and opened as a new public park. All material is recycled, put together as a temporary architectural collage, commenting on the Biennale 2000 theme: 'Citta, less aesthetics, more ethics.'

The 22 stone oaks, symbolizing the archaic way of life, would have had a full lifetime of support from only one hour production of human waste by the Venetians.


---