---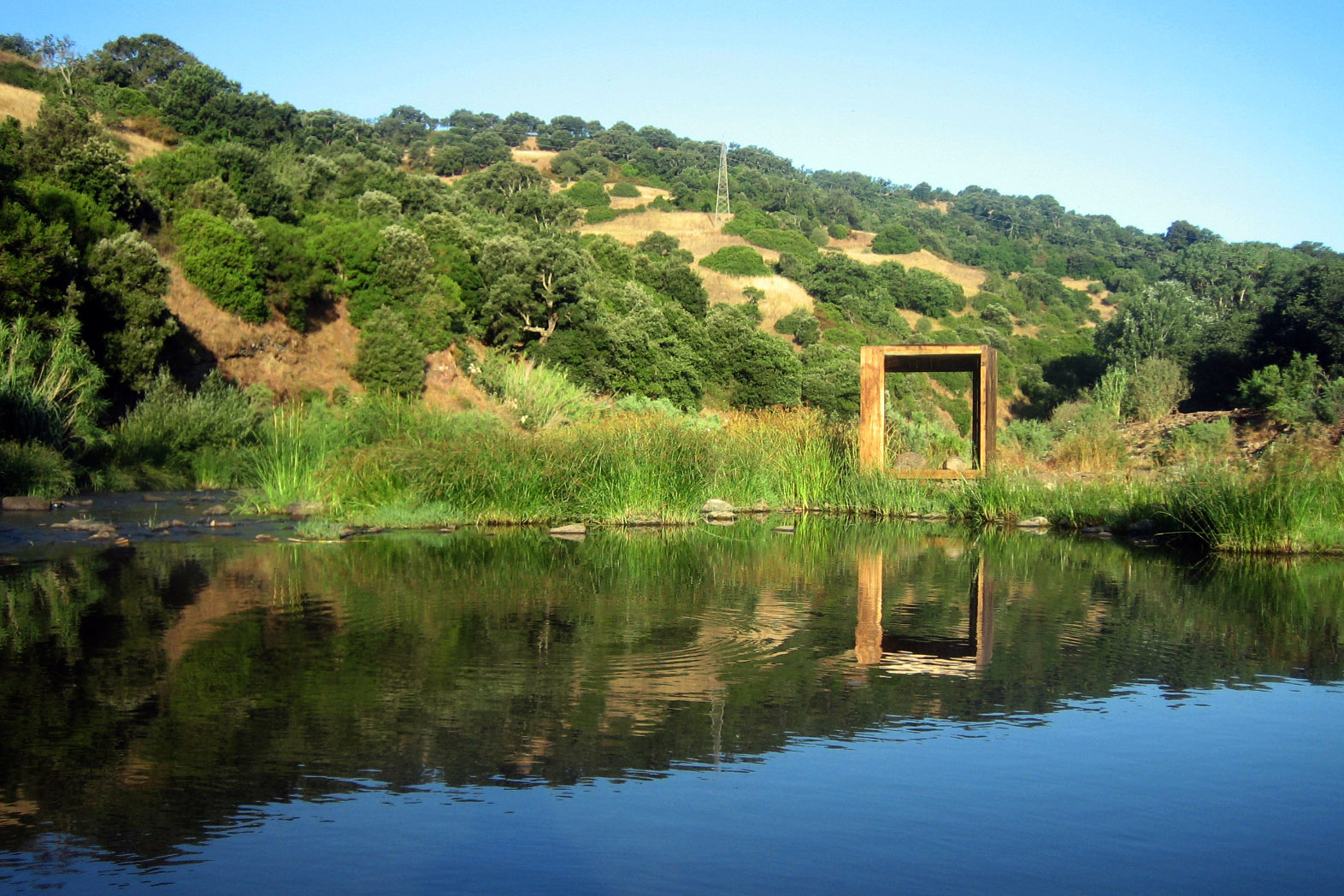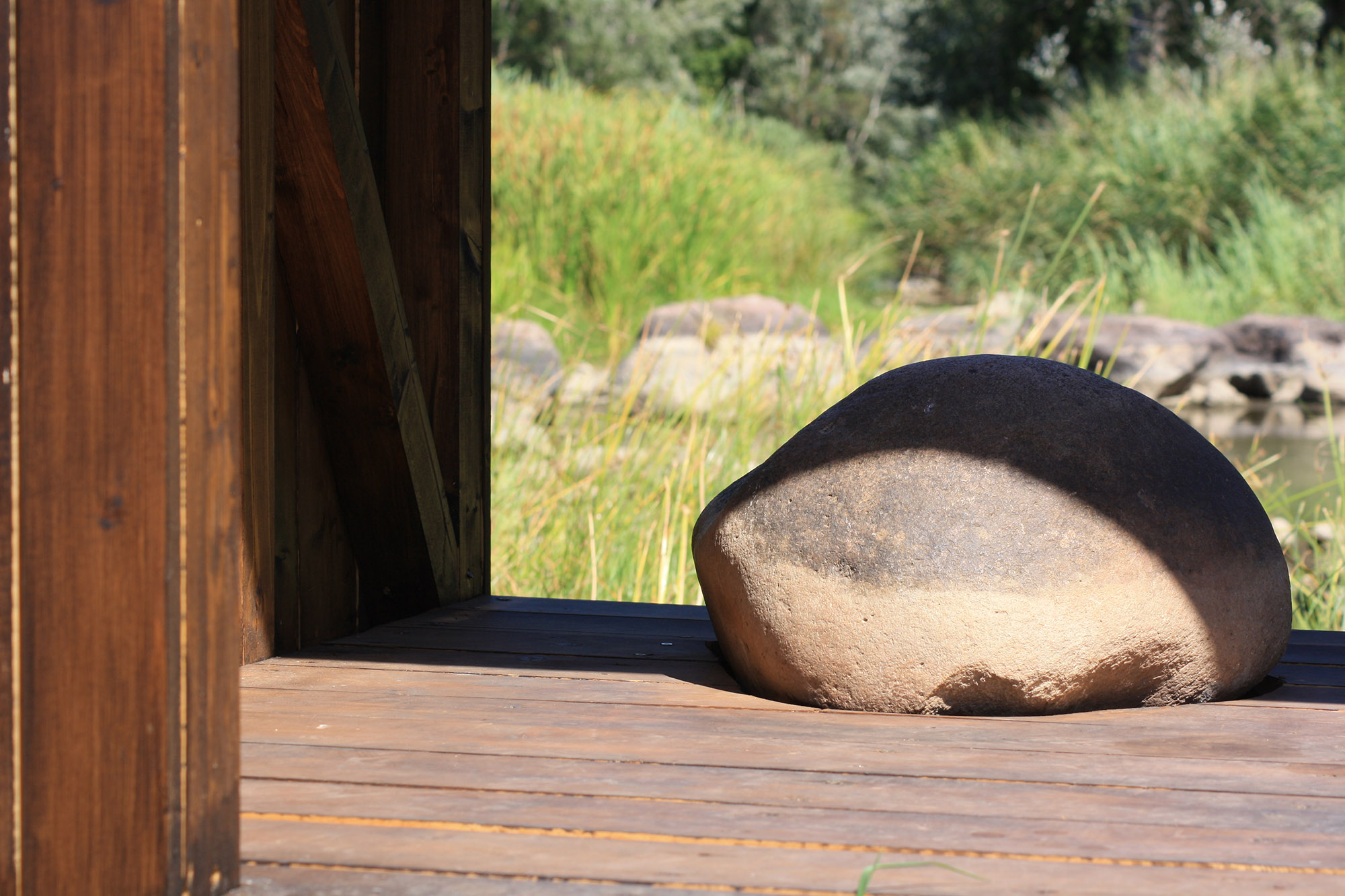 ---

About

Overview
The workshop LAND H2O! that took place in Allai, Sardinia June 20-28, 2011, was a study in the relationship between human activities and the surrounding landscape. Through full scale building experimentation in wood and cooperation with the local population, the group of participants designed and built three site-specific structures next to the Allai river.

Two of them were set in a small delta where the river sways by gently. These were an interpretation of the room program for the site which called for an information pavilion for hikers and a place to enjoy the beautiful landscape.

The third one was situated on a high bank by the river. The people of the town had been wishing for a pier from which they could dock their boats and fish. Due to variations in the water level the first option became too much of a challenge to solve in such a short time, and we settled for the latter.

The fishing hut became a tranquil place, cantilevering over the river offering a close contact with the river space, its light, scents, and acoustics.

Info
Workshop Teachers
Dagur Eggertsson, Sami Rintala, Massimiliano Spadoni, Paolo Mestriner, Luca Molinari, Luca Poncellini, and Davide Gamba

Client
Allai Municipality

Collaborators
NABA
Polytecnico di Milano

Workshop Participants
Yazan Ali Ghalib Abdulrazak, Victoria, Baykova, Chara Evanthia Bagouraki, Mahmoud Lotfy El Sayed Mohamed El Saadany Dalia, Martina D'Eramo, Tsai Hun, Yasaman Donyagardrad, Kaya Ozden, Francesca Lando, Maria Lacu, Carretero Mourino, Adriana Nuri, Caterina Nardini, Dina Nikeshina, Zeynep Ipek Orhan, Derya Ozbay, Sonja Petrovic, Nataly Magaly Porras Vazquez, Irene Rollandi, Agnese Samà, Ilyas Ahamed Hussain Ifthikarudeen Sathakku, Lene Utbjoe Pettersen, and Stella Mari Vougiouklaki

Photography
Agnese Sama


---