---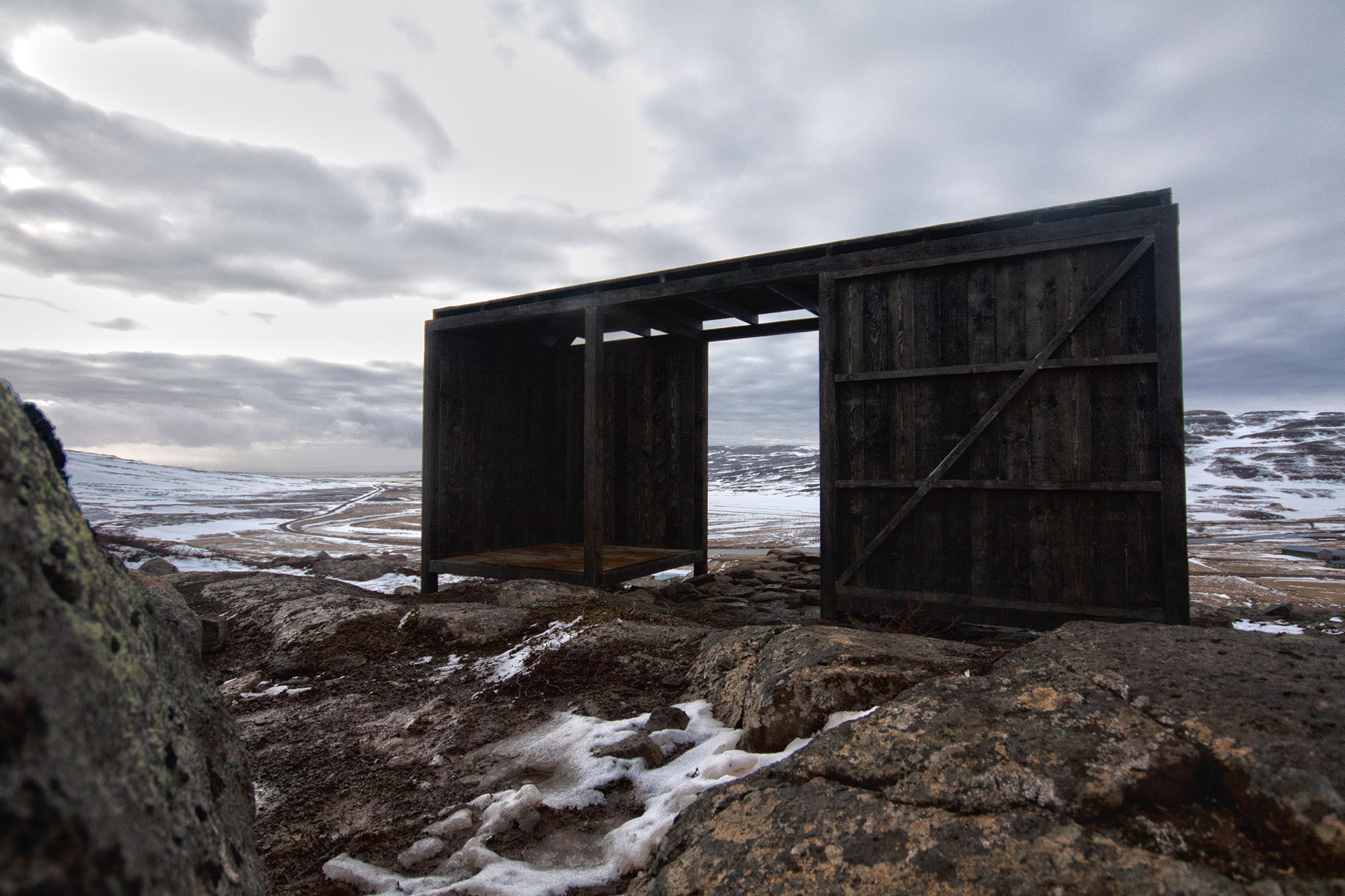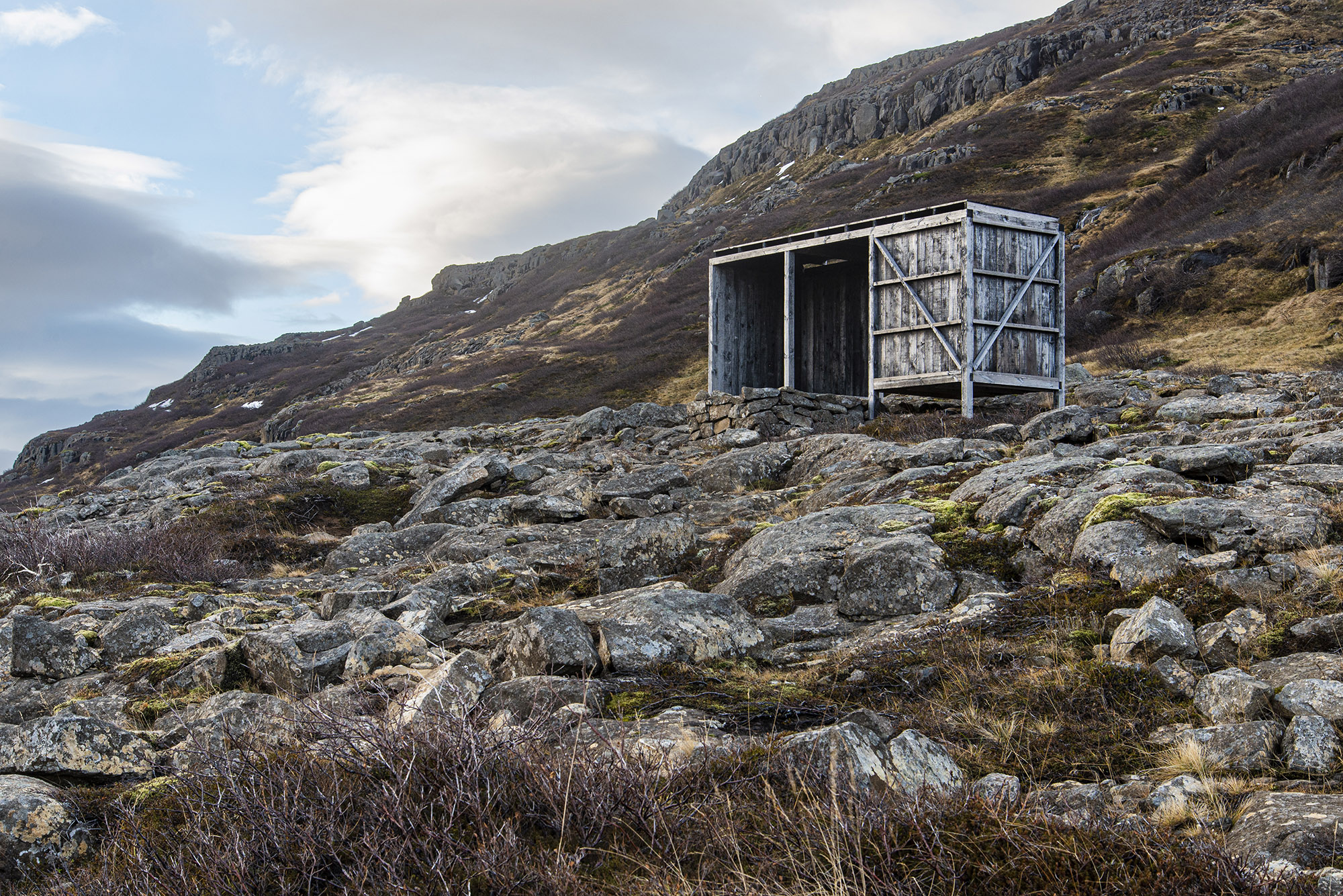 ---

About

Overview
Gátt is a small pit-stop for hikers and a viewing pavilion for tourists in the valley of Bjarnarfjörður, on the west coast of Iceland. It was planned, designed and built with students at the Icelandic Academy of the Arts during 7 days in the spring of 2013. The location chosen for the pavilion is a stony slope, northwest of hotel Laugarholl, offering a full 360 degree view over the valley and towards the fjord in the distance.

The pavilion consists of two adjacent spaces providing protection against winds, connected by a wooden roof above and separated by a stone corridor stretching from the terrain on the backside and ending in a small fire-pit in front.

Local inhabitants have for several years been planning interventions to improve accessibility and wellness for tourists. This is the first one to be carried out.

Info
Workshop Teachers
Dagur Eggersson and Sigrún Birgisdóttir

Client
Hótel Laugarhóll

Workshop Participants
Adeline Kristjánsdóttir, Ágúst Skorri Sigurðsson, Áróra Árnadóttir, Berglind Erika Hammerschmidt, Búi Hrafn Jónuson, Davíð Sigurðarson, Hlynur Daði Sævarsson, Pétur Grétarsson, Ragnar Freyr Guðmundsson, Rebekka Morrison, Sara Rós Ellertsdóttir, Steinar Þorri Túliníus, Steinunn Arnardóttir, Vífill Eiríksson and Sigríður Lára Gunnarsdóttir

Photography
Ásgeir

---